GMA was found guilty by the People's Tribunal at the Hague!!!

Thank you to the amazing efforts spearheaded by AnakBayan Seattle, resulting in a successful STOP THE KILLINGS! Tour. The six-city tour was able to financially sponsor a contingent to attend the hearings at the Hague, which tried GMA's administration and found them guilty of human rights violations in the Philippines. Congratulations to all organizers and performers who helped patch together this grassroots tour!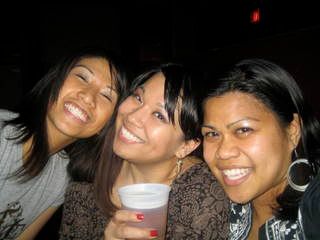 Specifically for the New York show, thank you to M1-5 Bar for hosting us. Despite outrageous weather, we were able to make a profit to contribute towards the STK Campaign! Thank you to Sandy for her tireless organizing efforts, and to the fabulous performers who contributed their time to this event: Geologic of Blue Scholars, Kwela and Calamity, Koba with DJ Boo, Hanalei Ramos, DJ Vettie Vette, DJ Joey Too Fresh, DJ Otis. And a deep felt thank you for all those who trekked through the sleet and snow to make STK a success!